Craig M. Thomas, MD
Board Certified Orthpaedic Surgoen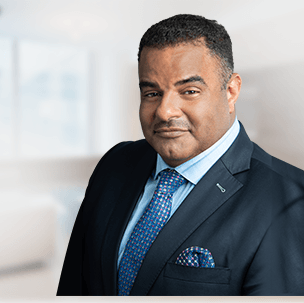 CRAIG M. THOMAS MD
Dr. Thomas has practiced in the DC metropolitan area since 2004. Dr. Thomas is a board certified, fellowship trained, hip and knee reconstruction surgeon. Originally from Philadelphia, Dr. Thomas received his Bachelor of Science degree from Howard University in chemistry, while a scholarship athlete. He then spent five years at Merck Sharpe & Dohme Research Laboratories as a Medicinal Organic Chemist. Prior to his departure to medical school, Dr. Thomas was responsible for his contribution to the development of Fosamax, a drug widely used for the treatment of osteoporosis as well as retroviral drugs for the treatment of HIV.
Dr. Thomas then pursued a career in medicine at Georgetown University. Following his formal education, Dr. Thomas completed his Orthopedic residency training at Howard University Hospital and then served as a Michael Mont clinical fellow, at the prestigious Rubin Institute for Advanced Orthopedic Surgery in Baltimore, Maryland.
Dr. Thomas has served as the former director of Total Joint Reconstruction at Providence Hospital from 2010 to 2018. His main areas of practice include: rapid recovery total joint replacement surgery, direct anterior total hip arthroplasty using the Hana table, minimally invasive surgical techniques, hip resurfacing arthroplasty, articular cartilage restoration to include: joint realignment procedures, osteochondral allograft transplant procedures and stem cell treatments, hip arthroscopic surgery for the treatment of impingement syndrome and labral tears, treatment of avascular necrosis and lower extremity sports medicine injuries to include ACL reconstructive surgery.
Dr. Thomas was the first surgeon in the world to use the Canady Hybrid Plasma Scalpel. This revolutionary unique electrosurgical device uses a plasma coagulation argon system that results in the simultaneous cutting and coagulation of biological tissues. This device significantly decreases blood loss at the time of surgery.
Dr. Thomas was one of only 40 orthopedic surgeons in the United States initially approved by the Food and Drug Administration to implant the first FDA approved hip resurfacing implant, Birmingham Hip Resurfacing arthroplasty in 2006.
In addition to maintaining his robust Orthopedic practice, Dr. Thomas enjoys mentoring students of all levels from elementary school through college in all areas of study. His passion since the age of 8 has been competitive swimming. He was an original member of the Philadelphia-based swim team, P.D.R. The motion picture movie, Pride, which was released in 2007 featured his world-renowned coach, Jim Ellis and PDR's swim team from Dr. Thomas' era. He continues to support coach Ellis and they now renamed Shaka swim team and their pursuit for swimming excellence. Dr. Thomas has contributed to the medicinal chemistry and orthopedic literature through publications and book chapters. Dr. Thomas' most recent publication is titled: Cultural Bias in Medical Practice with specific applications to Orthopedic surgery.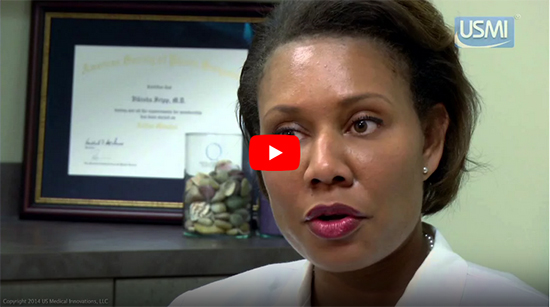 Staff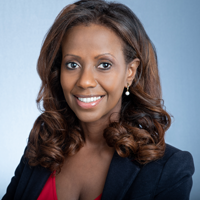 Laila Kassa, PA
Craig M. Thomas, MD
12200 Annapolis Road
Suite 123
Glenn Dale, MD 20769

Phone: